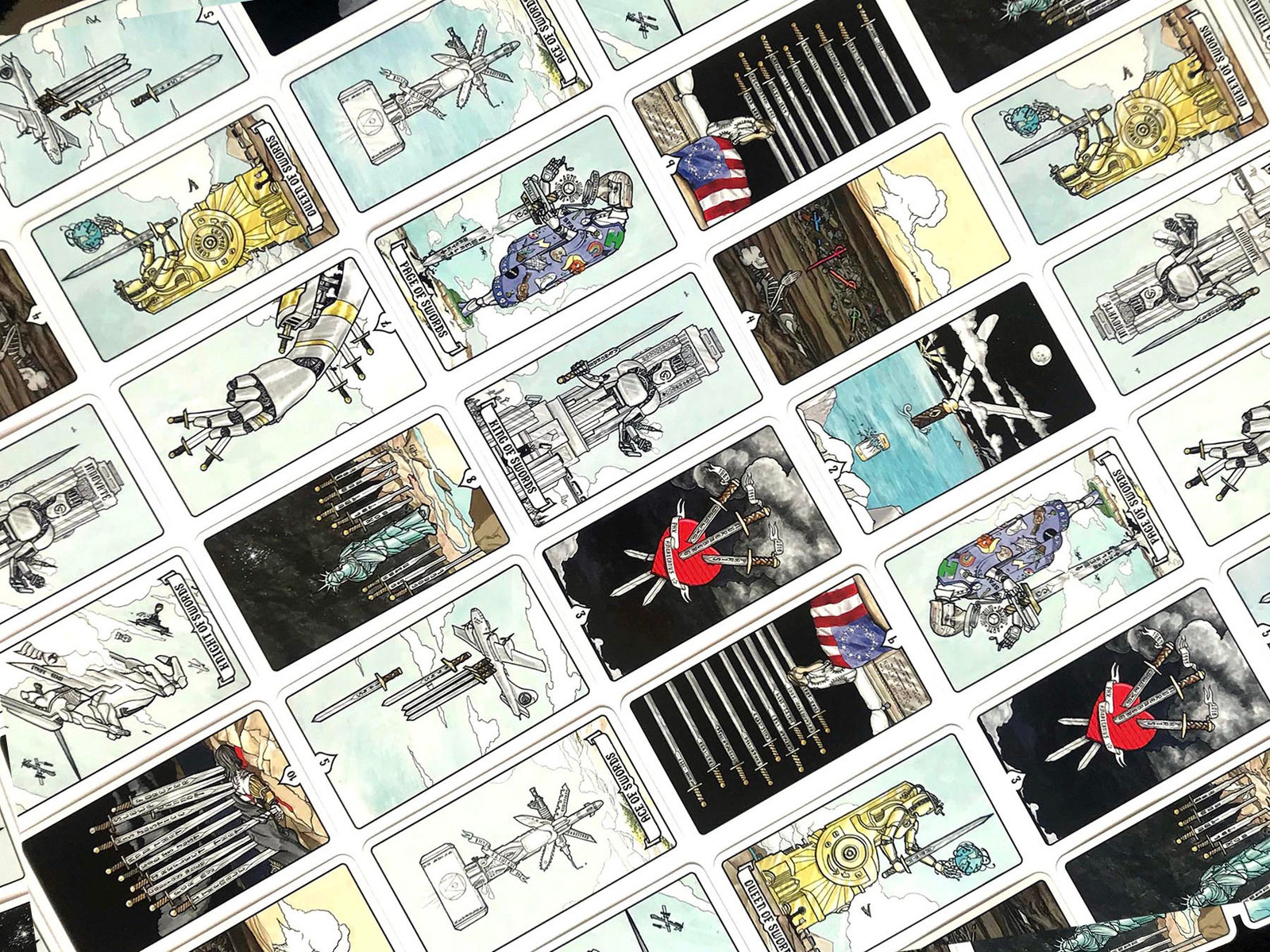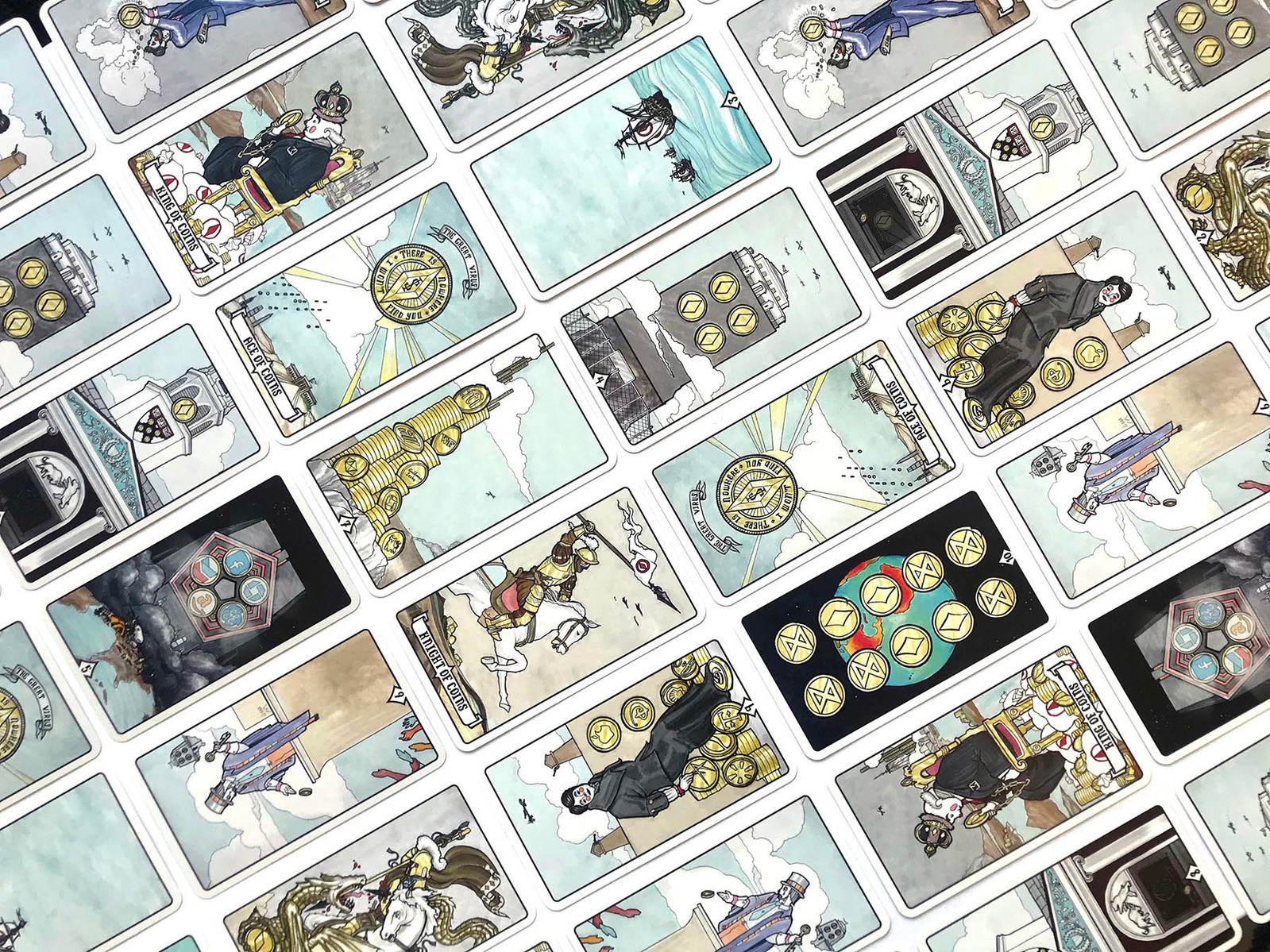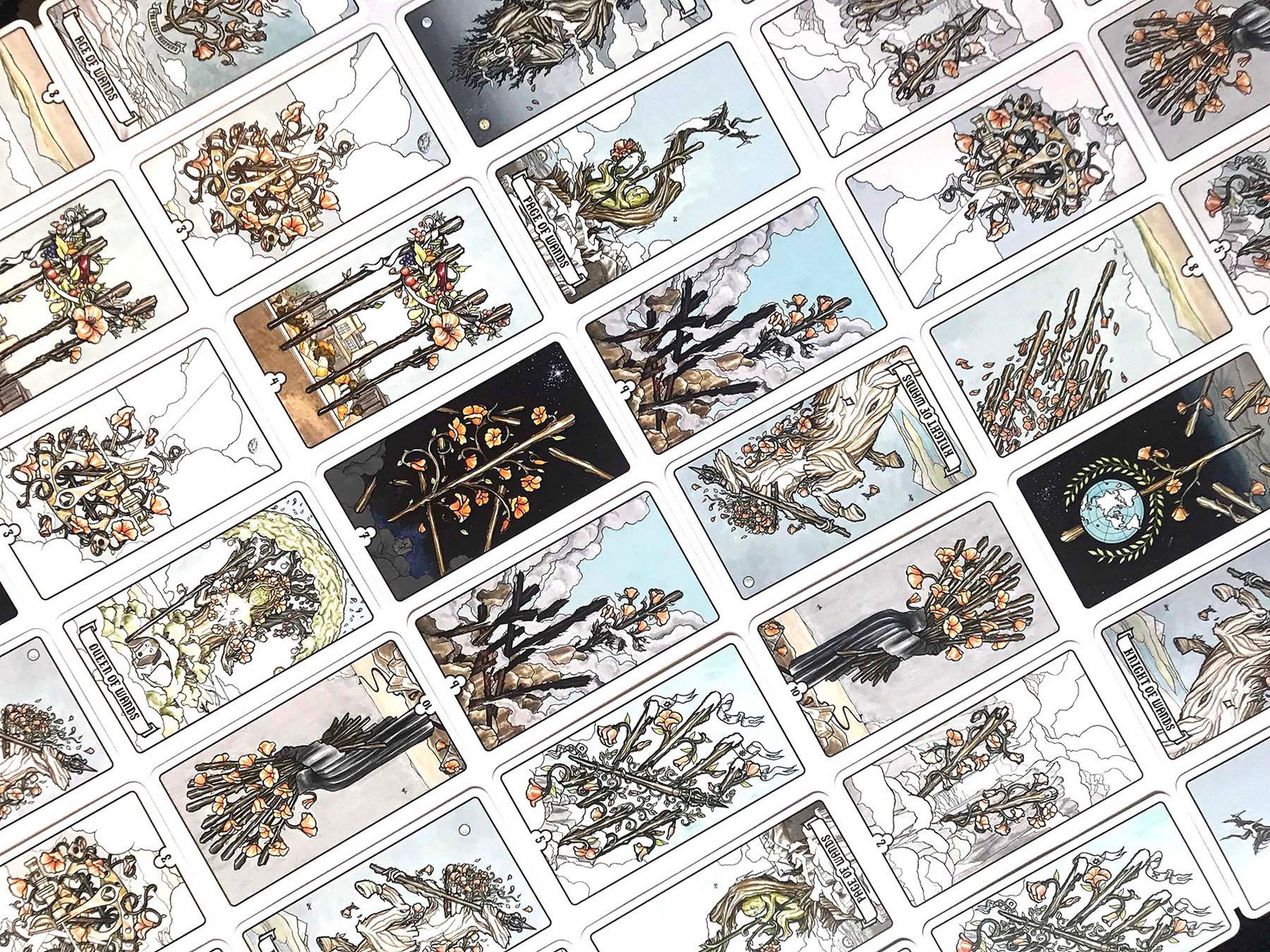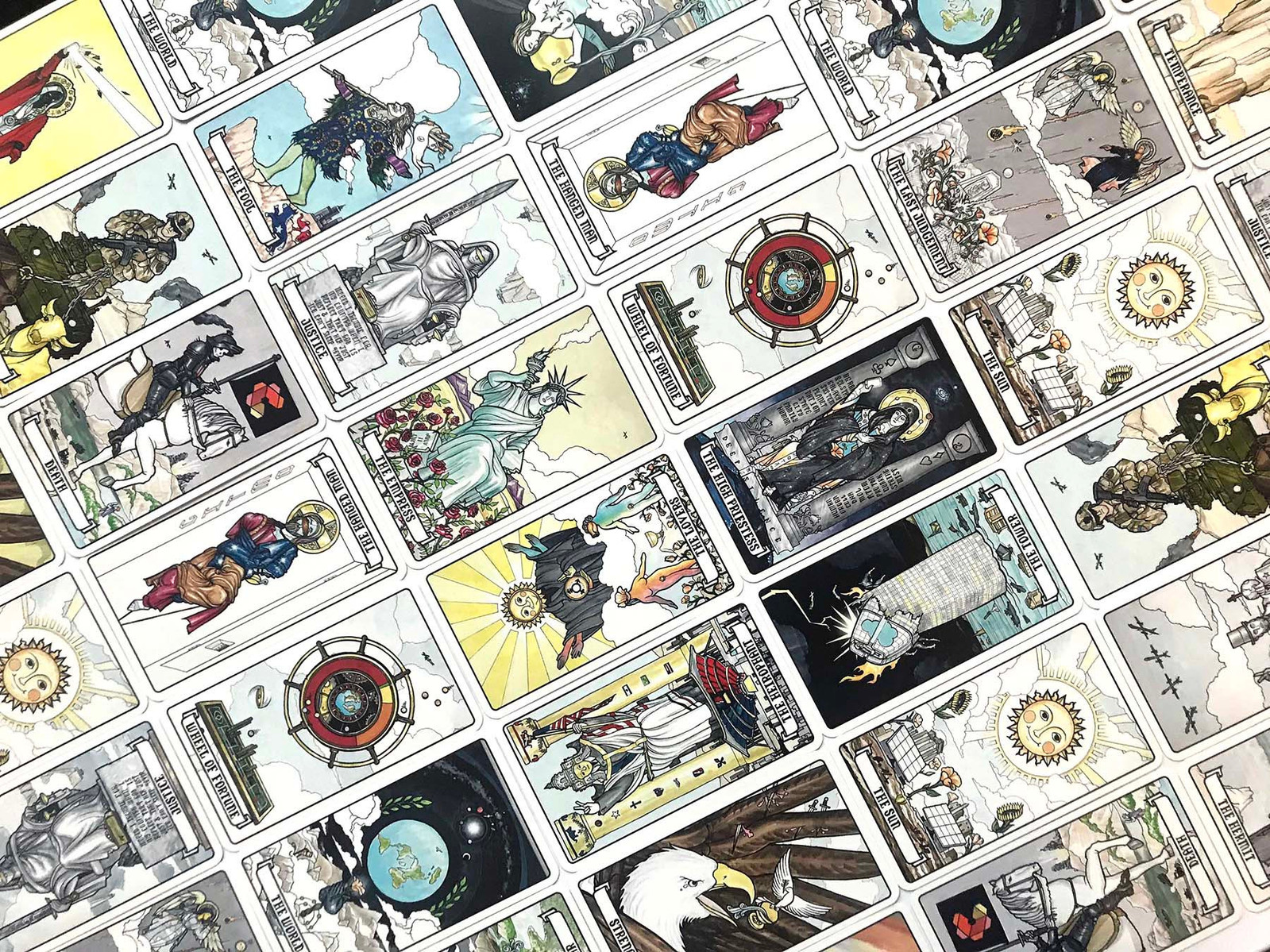 a contemporary adaptation of the ubiquitous Smith-Waite deck
The old deck's images and concepts have been updated to address 21st century American life.
Swords
Action, Air, Intellect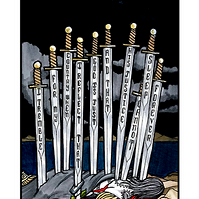 Coins
Wealth, Competition, Earth
Cups
Empathy, Compassion, Water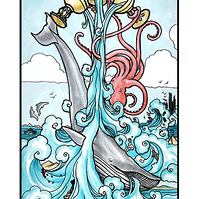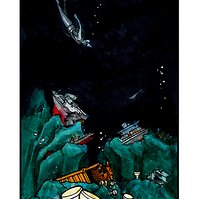 Wands
Wisdom, Fire, Insight
The Arcana
Heralds of the High Priestess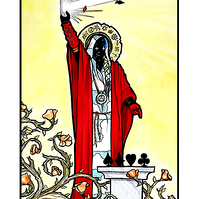 Wield the American Tarot!
Purchase the complete American Tarot deck, and companion text, to see all 78 cards. Use this fully functional tarot deck to divine a humane path through our world of Coins and Swords.