Recycling Truck
Designed, built, & installed this educational interactive recycling truck for Habitot in Berkeley, CA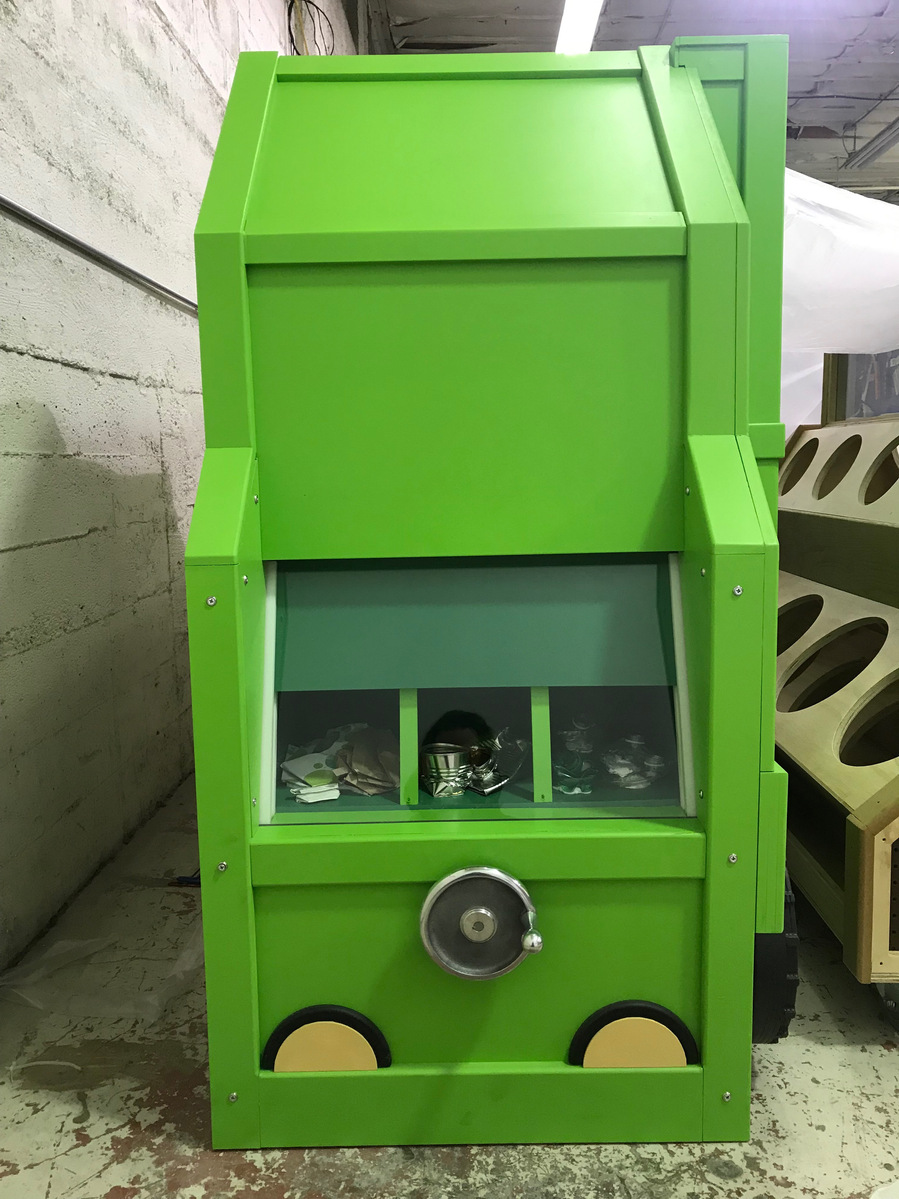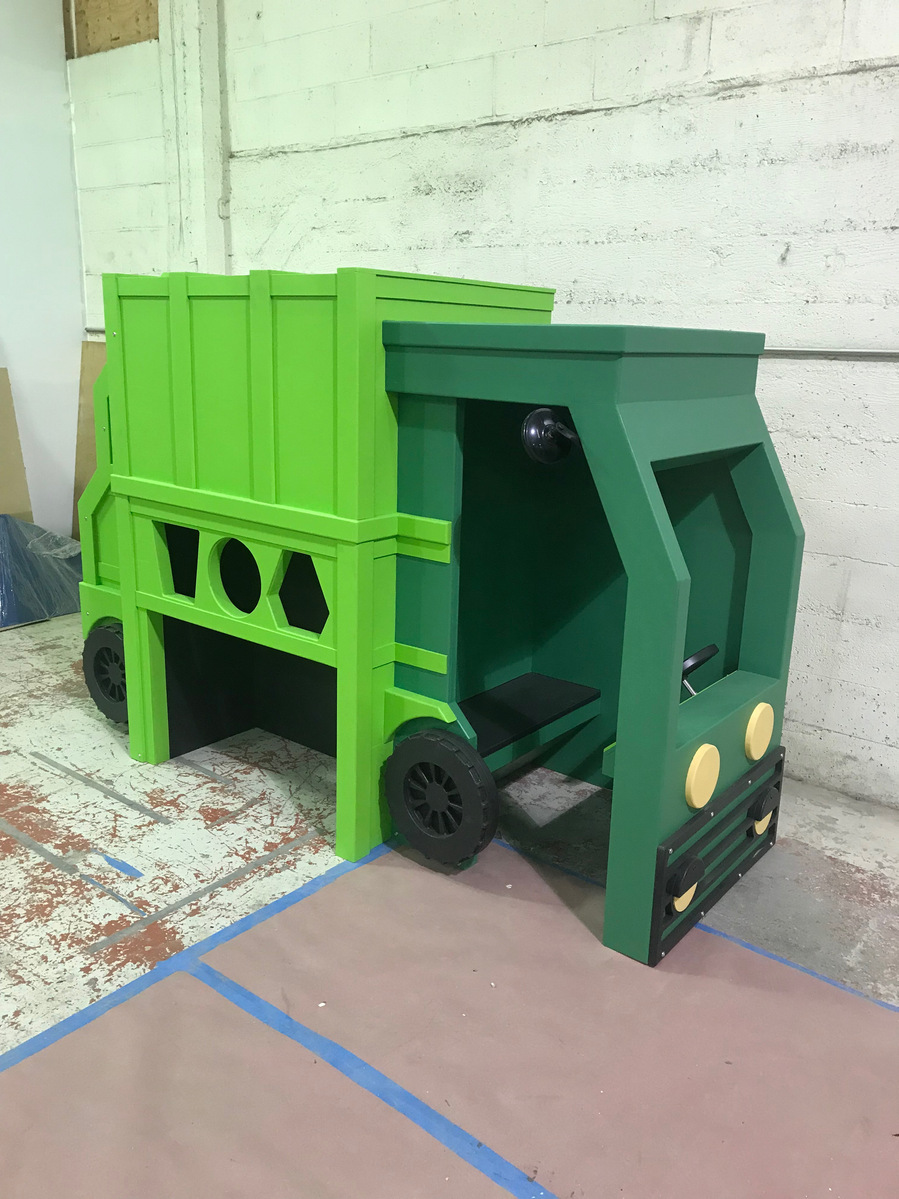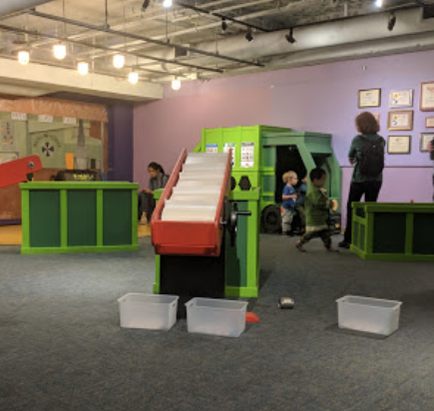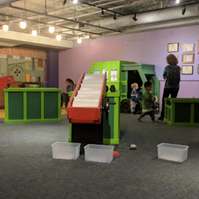 CNC cut panels were assembled and painted. Details like a steering wheel, cavities for recycling bins, and a working compactor made give this piece depth for children of all ages.
Recycling Compactor
Working with the client, this custom mechanism lets children in on the process of compacting refuse. Turning the wheel raises and lowers a panel to show metal, plastic, & cardboard before and after.
Design & Fabrication
From start to finish this project was a great opportunity to bring a client's vision to life.